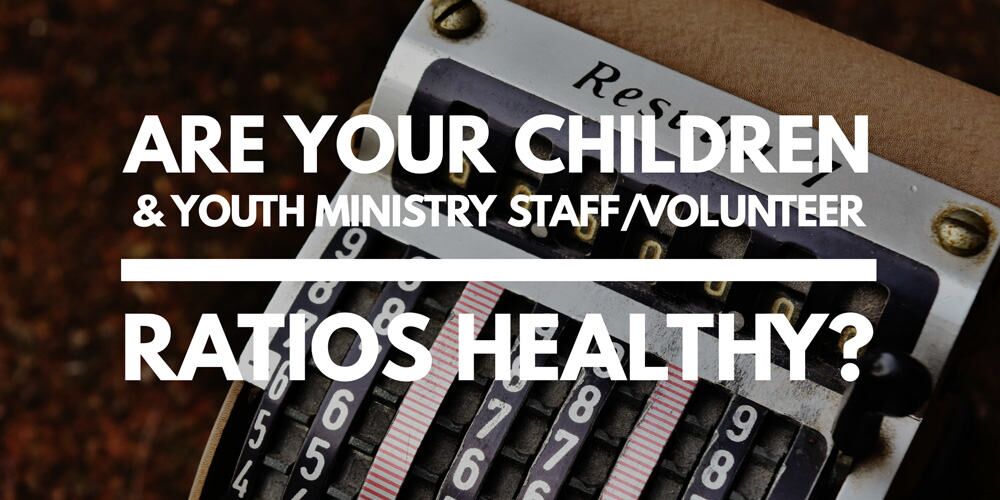 Children's Ministry & Youth Ministry Staffing Ratios
Are you understaffed, overstaffed, or just right? Where does your ratio of volunteers to kids/students compare with other churches? Over 700 churches have provided staffing and volunteer data from their church in the Children & Youth Ministry Staff/Volunteer Survey.
The survey results include the average ratios of staff-to-kid, staff-to-youth, volunteer-to-kid, and volunteer-to-youth. In addition, you can see the results broken down by church size and whether or not your church is multisite or not.
If you would like to see the results, all you have to do is take the survey and add your church's data. The full results will then be emailed to you. The goal is to continue adding data from churches so the survey becomes even more reliable. Simply fill out the form below, take the survey, and check your email for the survey results.
Some Highlights From The Survey
Over 700 churches are represented in the survey
Over 500 shared children's ministry ratios
Over 300 shared youth ministry ratios
The difference in staffing between those who feel understaffed and those who feel they have the right amount of staff is insignificant in student ministry and barely significant in children's ministry.
This survey found similar results to broader studies done on multisite churches, showing they have more volunteers and require less staff. Specifically, multisite churches use 23% less children's ministry staff and 21% less student ministry when looking at churches of 1000+ in attendance.

Generally speaking, the larger a church is, the more kids and students they reach per full-time staff and per volunteer.
To get the full results, just fill out the form above and take the survey!