As a leader, one of your primary jobs is to develop your team. Just like a coach in sports, we should consistently push, challenge and encourage those we lead to get better. We should help them improve in the skills they need for their role and in leadership in general. There are many resources for church staff development, but here are some practical ideas for how to start to develop your team.
Develop Your Team 1-on-1
In most cases, helping people grow and develop requires meeting with them regularly to encourage, coach, challenge, and equip them. Here are some things you can do to help people develop through 1-on-1 meetings.
Schedule a regular meeting (monthly, bi-weekly, etc) and have it on both of your calendars. Put notes in the calendar item about what was talked about last week and what to work on next.
Identify a small set of goals for them to work on and check progress at each meeting. Include goals only related to their personal development.
Read a book together, specific to the area they want to grow in the most.
Have someone shadow you on a specific event or project you're working on, so they see everything involved with how to pull it off. Talk along the way to help coach them through it.
Have someone sit in on a regular decision-making meeting, but only to listen and observe. Decision-making is a huge part of leadership, and seeing how an existing team of experienced leaders goes about it can be very helpful to developing a team member.
Meet in a Group
Meeting with a group of team members you hope to develop is a great way to multiply your time and help everyone benefit from the input of the group (not just you). Here are some ideas to do together:
Use Chazown, Game Plan or a custom plan you create to walk a group of people through a 6-8 week plan for development. I created a custom plan some years ago, primarily based on Chazown, that we have used and found to be pretty helpful. You can download that through a form in this post.
Take a group of people to a training conference. That may sound expensive, but there are plenty of options that are smaller and have events all over the country.
For an even cheaper alternative, buy the videos from a conference and watch each session together and discuss.
Listen to a leadership podcast together and talk about how to apply it personally and to your ministry. I recommend the Andy Stanley Leadership Podcast, Catalyst Podcast, Perry Noble, and the Harvard Business Review Ideacast.
Bring a group of people that serve in the same ministry together to talk through issues or challenges, opportunities for improvement, and how to address them. This is a great way to organically develop leaders as you help them learn how to identify areas for growth or improvement and how to make it happen.
Take Assessments
Have them take some assessments to get a better idea of how they're wired and gifted. Assessments like spiritual gifts, personality profile, Leading from Your Strengths, Myers Briggs (here or here), StrengthsFinder, Right Path, or one of the great resources out there that hits much of that in one, like Chazown or Game Plan.
I've found Leading From Your Strengths to be the most helpful for our team. It seems to incorporate much of what is found in other assessments and it offers more. In addition to helping identify your strengths, it also seeks to identify how your current environment impacts your natural strengths. It shows how you're working outside your strengths (if applicable) and plots both on a scale. Here are my results. As you can see, the assessment indicates I'm working within my strengths. Just another reason I love my job!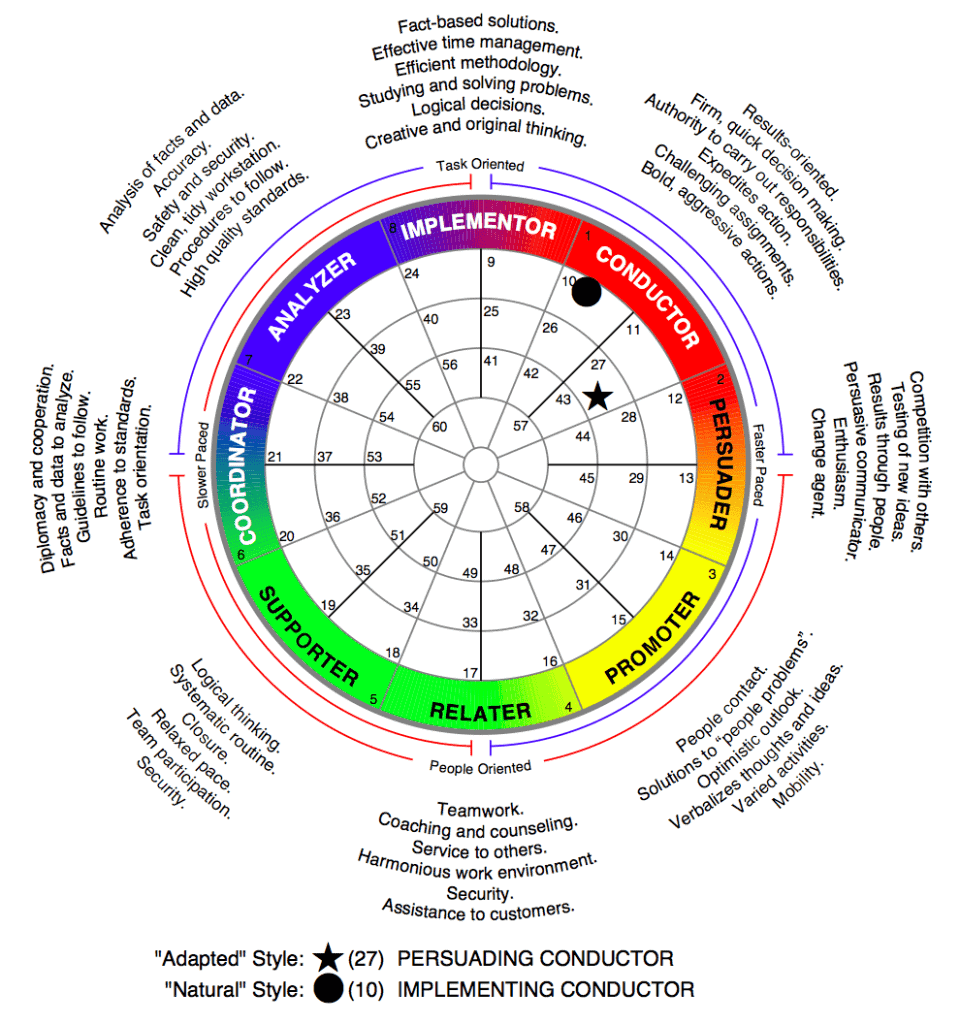 As you develop your team through this assessment, plot all your results on one chart and look for gaps. When our staff team did that, there was one large gap, and it was not a surprise. We knew our team was missing those strengths and the staff we subsequently hired were strong in those areas. We used this with our staff team initially, but I also used it with our children's ministry leadership team, primarily made up of volunteers.
On-Demand Learning
There are many resources for church staff development. On-demand or online learning is a great way to encourage your team to take their development into their own hands. It encourages them to keep growing and never stop learning.
Ministry Boost is an online resource that I worked to build with Kenny Conley and Kevin Monahan. We are passionate about helping ministries grow and we know a huge part of this is staff and team development. Ministry Boost has many courses to choose from designed with development in mind. You can also signup your entire team for membership to gain full access to all the resources and courses.
Check out more Leadership Development Ideas for Staff and Volunteers here.
What have you used to help develop your team?