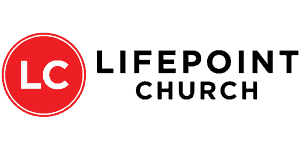 A couple of weeks ago, I shared two posts about what I had learned from time spent with two churches (Connexus | Browncroft). My time spent with both of them was during the week with their staff, not on a Sunday experiencing their services.
Last month I visited Lifepoint Church, a multisite church in Virginia, on Sunday morning to learn from them. Lifepoint started just 10 years ago and now average over 4000 people each weekend in attendance. My primary focus was learning from their children's ministry, but I also wanted to learn anything and everything about how they operate. It was a great experience and here are just 5 of the things I learned.
Smart, Healthy, Growing Churches Learn From Other Churches
During my visit, I asked tons of questions of course, and a few times I learned about other churches Lifepoint is learning from. As a multisite church of 3 locations that wants to regularly launch new campuses and improve how they do it, they're learning from another church that has over 10 locations. They also learn from another church they have a relationship with and are very similar to in terms of strategy. Our staff is expected to visit 2 churches a year and I think it is one of the best ways we can get better as leaders and as churches.
Values Are Powerful In Shaping Culture
Lifepoint has 12 values as a church. Now, 12 is a lot. I wouldn't be surprised if staff couldn't name all 12. But, during my visit, I observed a couple of volunteer circle ups and they talked about one of the values, something they do each month. The value they talked about that month was we give ministry away. It's a great value talking about the importance of empowering volunteers to get involved and own ministry themselves.
Language shapes culture. That's true in people groups and in organizations. Having defined language and a system for teaching it allows them to create the culture they desire. Whether or not people memorize all the values is probably not that important.
Churches Can Be Far More Volunteer-Driven Than We Think
I first heard of Lifepoint a number of years ago when Tony Morgan blogged about their unusually high percentage of people volunteering and an unusually low ratio of staff to attenders. Those two work hand in hand obviously, and I saw that in action. They ask BIG of volunteers and empower them accordingly. I don't think it's a stretch to say they have volunteer roles where 10 hours/week is the expectation. I personally believe a huge part of their rapid growth is tied to how much they empower volunteers and give ministry away.
We Can Cast Vision Through Repetition In Messages
Pastor Daniel used multiple phrases in his message that was clearly communicating the vision of what they want Lifepoint to be. Just last week I watched their 10-year celebration service online and he used one of those same phrases again. I suspect they're used often, and like the values, they help cast a vision for who they want to be as a church.
Great Systems Create Great Consistency
Lifepoint has strong systems. They believe in what Andy Stanley says that "systems create behaviors". I asked a lot of questions about how they do different things and most of them came back to a system and most of those systems were managed by volunteers. I plan to write more about systems here soon and I was reminded of what great systems can do for an organization.
Those were just 5 of the things I learned from Lifepoint. They have excellent leadership, an awesome staff, a kingdom mindset, a generous nature, and a bright future.
What church have you visited and learned from recently?