In this episode, I interview Tony Morgan, founder of The Unstuck Group. This organization works with churches through coaching and consulting to help them get unstuck. Tony recently released a new book called The Unstuck Church that looks at the life cycle churches go through. We talk about this life cycle in terms of family ministry, how to figure out where your ministry is, and what you need to do to either maximize your current season or get out of it.
Tony Morgan
Connect with Tony on Facebook | Twitter | Instagram
Mastermind groups for ministry leaders are launching this October! A mastermind group is a group of leaders, who serve in a similar context, and come together to: help each other grow, challenge each other, share resources, and offer accountability. Every month, your group will have a 90-minute video call where you share what's going well, and the challenges and barriers you are facing. You will also have access to a private Facebook group, two opportunities for 1-on-1 coaching with your host, and several bonus resources, including FREE access to the Volunteer Playbook Group.
Details: Oct-Apr, $400 | Click here for more info and to apply.
This is a brand new group,  designed to help you recruit volunteers and create a great volunteer culture. You'll spend ten weeks building your volunteer culture from the ground up, clarifying the vision of your ministry, learning how to build your team, and finishing with how to grow your team.
Details: Oct 2-Dec 4, $200 | Click here for more info and to apply.
Links Mentioned in This Episode
TheUnstuckChurch.com – An overview of the seven stages in the life cycle of a church and resources to help your church get unstuck
The Unstuck Church (book) – Tony Morgan walks through the seven life stages of a church, from launch to needing life support
The Unstuck Church Assessment – Pinpoint where your church is in the life cycle
Leadership Coaching Networks – Coaching networks offered this fall to help your church get unstuck. The three offered this fall are Multisite Leadership, The Unstuck Church: Reaching 1,000, and The Unstuck Church: Growing Beyond 2,000.
The Life Cycle of a Church: 7 Stages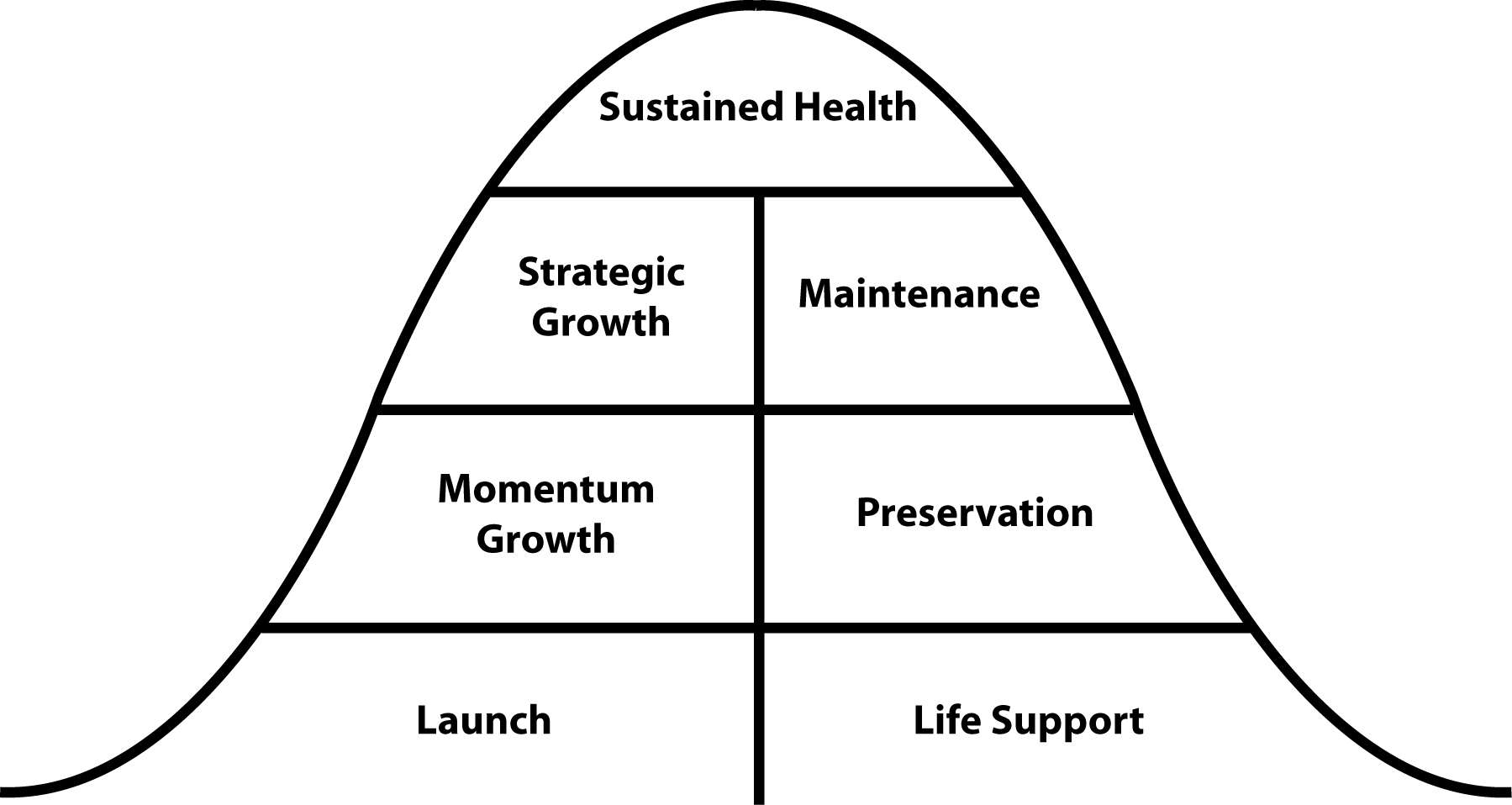 The Life Cycle of a Church: 7 Phases
Launch
Momentum Growth
Strategic Growth
Sustained Health
Maintenance
Preservation
Life Support
ThomasRainer.com – Thomas Rainer, CEO of LifeWay Christian Resources, shares writing and resources on growing healthy churches
Predictable Success (book) – Les McKeown shares what you need to do to get your organization on the growth track, and then how to keep it there
North Point Ministries and RockPointe Church – Two churches whose family ministries serve as growth engines
Action Items
Take the assessment
Determine one step you can take towards sustainable health
Subscribe | Share | Rate | Comment
To make sure you never miss a post, hit the subscribe button in iTunes, Google Play, Stitcher, or Tune In radio. Keep your friends and co-workers up-to-date as well by sharing it with them via email or social media.
Leave a rating and a comment in iTunes to let me know how this podcast is helping you and your ministry. Also, let me know how we can make it better!
Next Episode: Jessica Bealer
In next week's episode, I talk with Jessica Bealer. Jessica and I have a great conversation about multisite kidmin–what children's ministry looks like in a multisite context, from great principles to specific, helpful practices. Whether you serve at a multisite church, or in kidmin or youth ministry, there are a ton of great principles and resources you can apply to your ministry. We'll also be announcing a new FREE resource that shares what a bunch of other churches are doing for first time families.