the volunteer playbook
Want to recruit more volunteers and build a thriving team for the ministry you lead? The Volunteer Playbook gives you a proven framework to help your church recruit, train, and empower more volunteers.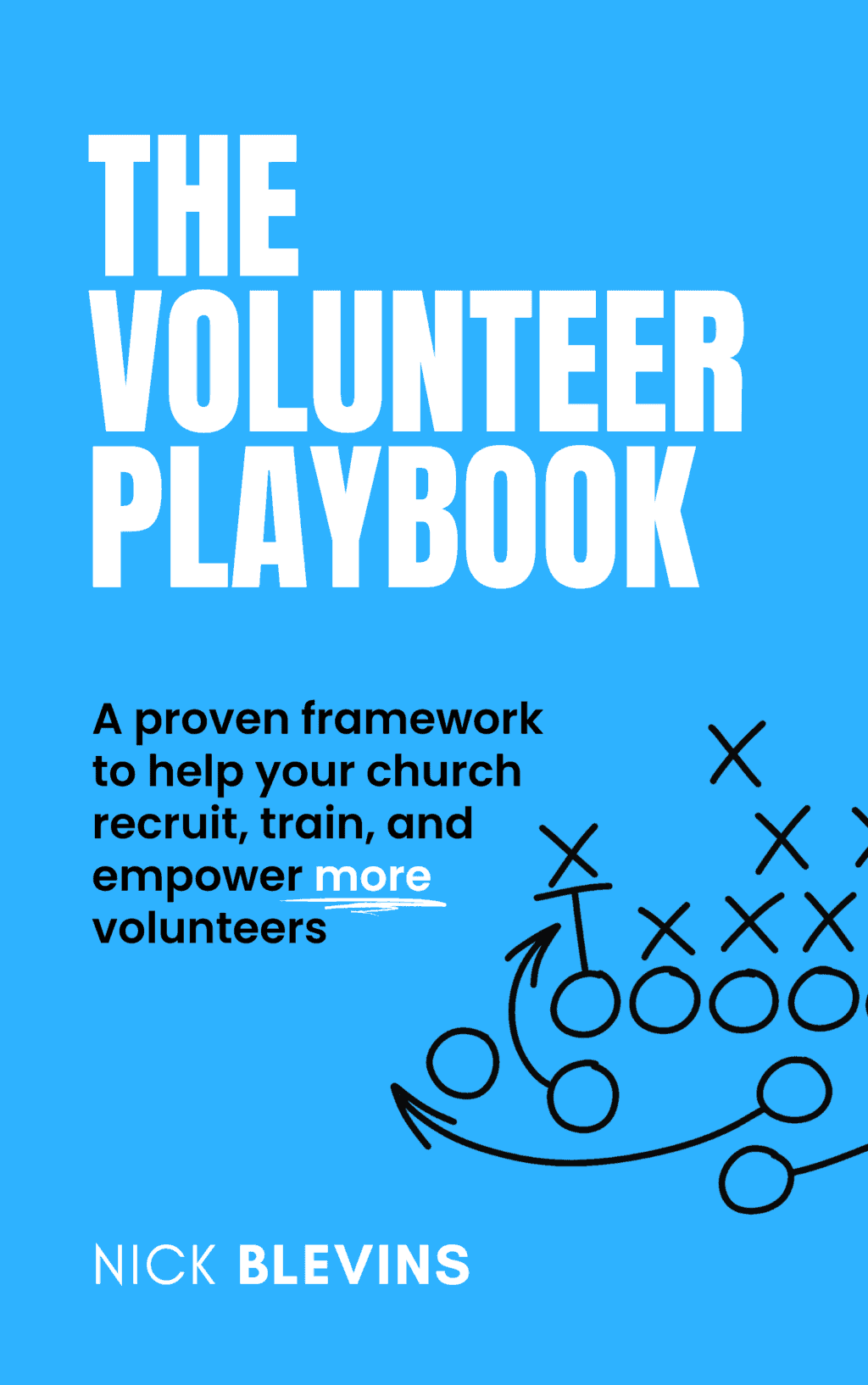 Most churches have a volunteer problem. That problem is holding back their ministry and their church. The trouble is, it's not one problem. It's a collection of issues that all have a negative impact on volunteerism in your church.
The Volunteer Playbook is a proven framework to help your church recruit, train, and empower more volunteers. Run the plays outlined in the book, and you can turn volunteerism from a frustration to fuel for your ministry.
Volunteer Recruiting 5-Part Framework
A proven system to recruit volunteers
The 4 Elements of a Strong Ministry Foundation
Clarify the core components of your ministry
The Secret Sauce
A simple, yet powerful practice that solves many volunteer challenges
An Onboarding Plan That Works
A process that helps new volunteers stick
8 Game Changers for Leading Volunteers
The eight factors that have the most impact
On-Ramps & Boosts
Ideas to jump-start and supplement ongoing volunteer recruitment
Increase Commitment
A 5-phase plan to boost volunteer commitment
Table of Contents
Introduction
Section 1
Start Recruiting Weekly
5-Part Recruiting Framework
Leverage the VCR
Orientations That Recruit
A 5-Step Onboarding Plan
Section 2
Build the Foundation
The Mission, Vision, & Strategy
Creating a Healthy Culture
Section 3
Structure for Growth
Structure to Give Ministry Away
Volunteer Coaches Who Lead Like Staff
Clarify Roles
Section 4
Empower Volunteers
A Clear & Consistent Communication Plan
A Year-Long Strategy for Training Volunteers
Volunteer Huddles – The Secret Sauce
Three Leadership Imperatives
Section 5
Boost Recruitment
Remove Barriers to Volunteer Recruitment
Volunteer Recruiting On-Ramps & Boosts
Frequency – Increase Volunteer Commitment
Get Students Serving
The Volunteer Playbook will help you recruit more volunteers. You'll learn how to recruit at the ground level while you improve your volunteer culture by focusing on the foundation, structure, and leadership.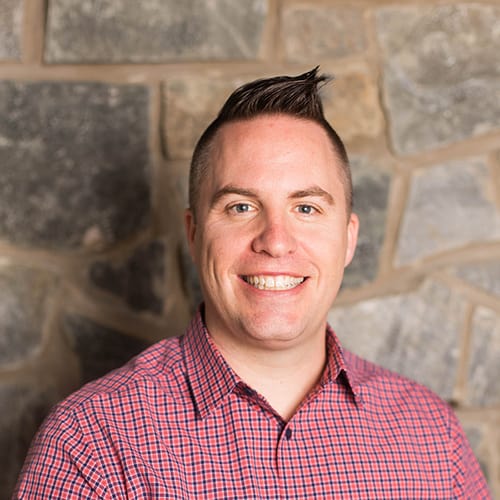 Nick and his wife Jennifer have been married for nearly two decades and are blessed with 3 amazing kids. Nick serves as the NextGen Pastor at Community Christian Church in Baltimore, MD. He and Jennifer were part of the launch team for the church when it started in 2006.
Nick's dream is to help churches reach their full potential, and he seeks to do that by providing resources, coaching, and consulting for church leaders through nickblevins.com and ministryboost.org.